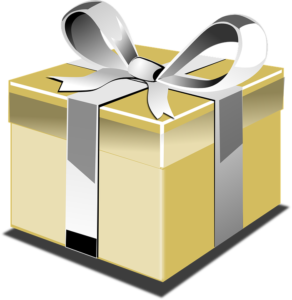 Health freaks are tough to shop for. You try real hard, and get them that delicious pie that you know they are just dying to taste. Then you go out of your way to decorate it with more deliciousness, and make it look even more desirable, so much so that you want it yourself.
You then hand over the delicious goodness to your health freak friend, expecting their taste buds to water, and then… nothing, just a plain "thank you" without enthusiasm. And you think… who wouldn't want to enjoy such delicious mouth watering goodness in life?
Not us health freaks, because we health freaks often don't find unhealthy food to taste good. We've been eating healthy for so long, that what typical people find to be "normal" sweetness, tastes grotesquely sweet to us, because our taste buds have not been desensitized to excessively sugary foods through constant exposure. I actually find fruits such as bananas and melons to be far too sweet to enjoy. In addition, those sugary foods make us health freaks not only jump off walls, but sometimes make us nauseous. Probably not quite the reaction you were hoping for. Here is my reaction to such foods (in my mind – which I never say out loud for fear of being rude):
"Pie, okay, ingredients, think… sugar, probably beet sugar, so probably GMO. Butter and milk, probably from cows fed GMO corn, so not made with grass fed milk. Filling, probably more sugar, and probably lots of cream. If the cows were not raised organically the cream probably contains bioaccumulated herbicides and pesticides. Eggs? Yeah, probably from GMO corn fed chickens. The wheat in the crust might be GMO. Preservatives? Freshly baked, maybe not, but organic? Definitely not. And all that sugar will make my blood glucose, insulin, and blood triglycerides skyrocket. This was nice of them, but I can't eat this."
Yep, that's what goes through my mind, whether it be home baked pie, cookies, or even sugar free cookies. That's because health freaks are mindful of ingredients and the consequences of what they put into (and onto) their bodies.

The truth is, the picky eaters, the health freaks, or as I prefer to refer to myself, those of us who are "health minded", we don't desire pies, cookies, candies, or even heavily starched foods often found at holiday meals. We prefer fresh vegetables, fruits, grass fed or free range meat (for those of us who eat meat) whole grains, organic, and so on. And while I can't speak for anyone else, I know that when someone gives me a basket of cookies, I get a little offended, just slightly, because I feel like they either don't respect my healthy body and mind choices, or they don't care as to what is important to me. That's like me giving them a celery stick with a bow on it; it's  not particularly nutritious, nor does it taste good. It just doesn't work.
I must admit, I'm personally a very difficult person to shop for, as I don't give out very easily the vital information that one would need to know what I would really like. I do this for a couple reasons: 1. I don't believe the holiday time to be a time for gift giving, but to be with loved ones to celebrate life. 2. Gifts are often not well thought out. It becomes more of a "I must give something, so here's a knick knack I think she'll like" tradition, rather than a thoughtful and meaningful gift exchange of "I know you need/want this, but would never buy it for yourself". Or something along those lines.
But, our consumer culture is about gift giving, and that will likely never go away, especially as the stores keep pushing their ads to encourage the idea that gift giving is all that matters in the world. So if you're caught up in the "holiday spirit" of gift giving, and don't know what to buy for that health minded individual, here are some ideas for you.
Make your own:
Make a card with a coupon for a home cooked healthy meal. This is my favorite gift to give and get as I love sharing time with friends and family at a dinner table where the meal was made with nothing but love, and from ingredients I can trust. Hint hint, broccoli is a wonderful healthy vegetable to add to that home-cooked meal.
Instead of a dinner coupon, offer a day of cleaning, or several coupons, one to clean the kitchen, one to clean the living room, etc.
Or, better yet, instead of cooking and cleaning, offer to spend the day with someone doing something fun. A day of companionship is sometimes worth more to some people than any amount of money you could spend on them. Buy a deck of cards and join them for a day.
Personally, if I receive a homemade card, I find that to be very special, because creating a card takes much more time than buying one, and if someone took the time to make me a card, that means I'm special to them.

Order a subscription:
Don't like to cook, clean, or play board games? How about offering a regular delivery of groceries? Amazon Fresh offers unlimited grocery delivery to simplify the life of your busy loved one (do note there are other businesses besides Amazon, I just include Amazon because it's easiest and they let me use paid links, but you can go with who ever you want, I'm just providing ideas): AmazonFresh
Books, books, and more books:

As someone who is in desperate need of a 7th book shelf for all my books, I can tell you that I do not have enough! And that doesn't include the over 1,100 books on my kindle. Browse our many book reviews and find the perfect educational book for that loved one so they can make their own informed decisions about health. With so many new books coming out about the hidden dangers in many of our foods and products, you're sure to surprise the health freak in your life with something new they have yet to learn.
Worried their book shelves may take over their home? Buy them a kindle so they can have all the books they may need. Kindle Paperwhite E-reader – Black, 6″ High-Resolution Display (300 ppi) with Built-in Light, Wi-Fi – Includes Special Offers
With their body in mind:
Most health freaks that I know, also love to exercise. Nothing like a home gym they can use at home so they can save their hard earned cash and skip the gym. This is also a great gift for the person who wants to start working out, but are intimidated by the gym itself. Nothing like starting to exercise in the privacy of your own home. Powerline Home Gym with Leg Press, Grey/Black

Limited room? Get them a dumbbell set with a pull up bar and a yoga ball for a well rounded work out (this is the same set I have at home, and I love it!):
2 X 52.5 LBS Adjustable Cast Iron Dumbbells Set. Total 105 Lbs
Wacces New Wall-Mounted Chin Up Pull Up Push Up Bar +AB Strap for Body Building, exercises, six packs
URBNFit Exercise Ball (65 cm) for Stability & Yoga – Workout Guide Incuded – Professional Quality (Black)
They already have all the gym equipment they need? How about one of those fit trackers they can wear while working out (*disclaimer – this is one item I have yet to use, so this is only a suggestion based on what's popular out there). Akasma Fitness Tracker HR, S5 Activity Tracker Watch with Heart Rate Monitor, Pedometer IP68 Waterproof Sleep Monitor Step Counter for Women Men (Blue)
For their kitchen :
Your health freak probably likes to cook, and there's nothing like quality cookware to make their day. I have to make a comment on cookware: not all of it is safe. Stay away from Teflon coated cookware (Teflon has numerous adverse health effects – article coming soon!). And check to see what other metals are added to the mix; not all cookware is created the same. Copper is fine, but watch out for lead or mercury residue. I recommend either stainless steel or glass if health is important to you. Cuisinart MCP-12N Multiclad Pro Stainless Steel 12-Piece Cookware Set
I personally love baking my own bread. I never eat store bought bread because of all the questionable ingredients. But I love bread in general as a treat, so baking my own is the way to go. I couldn't do it without my best friend in the kitchen that turns my bread making job into a 5 minute endeavor. I don't use a bread machine, because I have yet to find one that is not Teflon coated. So I use a stand mixer with stainless steel bowl and a dough hook attachment to knead my bread dough. Make sure that the attachments are not coated with anything. Cuisinart SM-50R 5.5-Quart Stand Mixer, Ruby Red
Glassware is never a bad gift, especially for those that like to bake. People who have health in mind avoid aluminum, and use either stainless steel or glass. I personally like glass to bake with; it's easy to clean, and looks pretty when bringing a dish over for dinner to a friends house.  Anchor Hocking Oven Basics 15-Piece Glass Bakeware Set with Casserole Dish, Pie Plate, Measuring Cup, Mixing Bowl, and Custard Cups with Lids – 82210OBL5, Crystal
I also love creating healthy foods from scratch, such as making my own almond milk, soups, salsas, and many other delicious foods, plus I often make my own dog food, which I couldn't do with out my second best friend in the kitchen, my Cuisinart. Of note, I've had my Cusinart for over 15 years, and still running strong. It is one of those tools you invest in, that lasts for a long time. A great gift indeed. Cuisinart DFP-14BCNY 14-Cup Food Processor, Brushed Stainless Steel
And of course, there's those delicious blended shakes I make. I switched to a stick blender many years ago when I started making soap. That's when I realized that a stick blender was a much better tool than a regular blender. If you want to whip up a batch of healthy home made dressing from ingredients you trust, a stick blender is the way to go. Same with pulverizing fresh fruits for your shakes, or just making up a delicious frosty drink. My stick blender rarely gets any rest in my home. Cuisinart CSB-79 Smart Stick 2 Speed Hand Blender, Brushed Stainless Steel
Juicing, my favorite way to get the best tasting and healthiest fresh juice I can get my hands on, which is of course, making it myself. I actually have packed my juicer into my suitcase and taken it with me for extended travels, especially when traveling internationally, where finding fresh carrot juice without added sugar or flavors was impossible, so I just made my own. Cuisinart CJE-500 Compact Juice Extractor
And I don't know what I'd do without my yogurt maker. I started making my own yogurt about 5 years ago without a yogurt maker, and I made it the old fashioned way of maintaining the temperature the best I could. I had a few misses here and there, and decided to invest in a yogurt maker, and couldn't believe the amount of money I saved in doing so. It took a little while to figure out the recipe, and get it perfect, and now, 10 minutes in the kitchen gives me a week's worth of yogurt. Euro Cuisine YMX650 Automatic Digital Yogurt Maker
You should never put plastic containers or wrappers in the microwave with your food, as the heat can leach chemicals from the plastic right into your food, and you don't want to eat those, do you? I'm a busy person, so I like to prep my weekly meals ahead of time, and store them in the freezer. Just grab and go. So I use glass containers to store all my prepped food for the week. One afternoon of cooking in the kitchen yields a freezer full of meals for the week. Glass Storage Containers with Lids – Glass Food Storage Containers Airtight – Glass Containers With Lids – Glass Meal Prep Containers Glass Food Containers – Glass Lunch Containers [26 Pieces]
For those that have it all:
When all else fails, gift cards are really a wondrous thing. You just can't go wrong, well, you can actually. Remember, health freaks don't like to eat donuts, so no gift cards to Crispy Creme, nor do they like fast food, so no gift cards there either. 🙂
Speaking of gift cards, don't forget Nature's Complement (that's us!) offers great quality personal care products with the healthy freak in mind, because I myself am health minded. You can order an egift card for our website here:
For Health,
Tober
Nature's Complement is a participant in the Amazon Services LLC Associates Program, an affiliate advertising program. If you purchase products on Amazon through any of our affiliate links, we get a small percentage of the transaction, at no extra cost to you. We spend a lot of time writing the articles on this site, and all this information is provided free of charge. When you use our affiliate links, you support the writing you enjoy without necessarily buying our products. (However we would appreciate if you would do that too!) Thank you for helping to support our work, however you choose to do so.
These statements have not been evaluated by the Food and Drug Administration. This information and/or products are not intended to diagnose, treat, cure or prevent any disease.